John Doe Real Estate - Your real estate agent in Aachen
Real estate markets change. Only someone who knows this market intimately has a feel for future trends and currents. We at John Doe Real Estate have been active in the Aachen real estate market for more than 20 years and know its peculiarities. We are happy to assist you with our expertise.
To keep a good feeling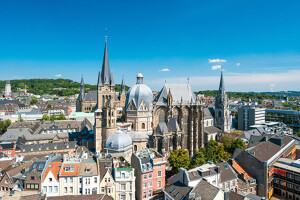 As a dedicated real estate agent for Aachen, we see ourselves as a competent intermediary between you as the owner or landlord and you as the buyer or tenant. Every real estate transaction is more than a trade in square metres - a real estate transaction should always be concluded with a good feeling for all parties involved. That is why we act seriously and with a high moral standard for ourselves.
We maintain a broad network in the Aachen real estate market and offer you an extensive portfolio of properties to choose from in all districts of Aachen. Regardless of whether you want to buy or rent a house or a flat or are looking for a suitable commercial property or plot of land: You can rely on the fact that all the properties we broker correspond to the published descriptions. We guarantee the perfect condition of all our brokerage properties and the binding nature of the statements made with regard to furnishings, special features, outdoor facilities or availability. We guarantee the perfect condition of all our properties.
Precise, effective and secure: Our services for owners
Owners who want to sell a property with us can count on an effective sales process. The precise valuation of your property lays the foundation for an offer price in line with the market, which directly appeals to your desired buyer clientele. If you would prefer to rent out your property, we will use professional marketing to precisely address the target group that you envisage as the desired tenants. In both cases, we will provide you with all-round support for your prospective tenants - in answering detailed questions, at viewing appointments and in all matters that arise outside normal business hours.
As the owner, you must be able to rely on the solvency and integrity of your buyer or tenant - which is why we take care of a thorough check, including a Schufa report. Only then do we discuss with you in detail a legally flawless, legally valid purchase or rental contract.
For potential buyers: With us you will find your ideal property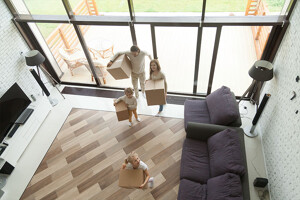 If you are interested in a residential or commercial property in the Aachen area, our multi-faceted portfolio will give you a well-founded overview of the diverse possibilities of the local and regional market. If you have very specific ideas or cannot find the right property for other reasons, please contact us anyway. With your personal search request, we will find an optimal solution in a timely manner. By the way, this also applies if you are specifically thinking about financing your real estate project. As a long-standing real estate agent for Aachen, we maintain very good contacts with regional and national credit institutions and financial service providers, who often offer you very good conditions and credit line agreements.
We like Aachen - the city, the people and our work. We look forward to welcoming you.