Lots of land in Aachen: This is how you lay the foundation for a happy life.
If you want to build a house, you first need a suitable plot of land. No matter if you want to build your private dream home or a commercial property according to your ideas - the location of the land is an unchangeable factor in your later planning. As a responsible real estate agent for Aachen, we therefore consider it our duty not only to offer you a mere viewing appointment for the plots we have been referred to, but also to discuss with you in detail whether this building plot suits you. In our portfolio you will find building plots in the immediate vicinity of the city as well as in the scenic outskirts of Aachen.
What you can rely on with us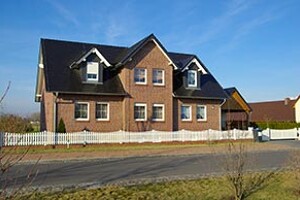 All the plots we offer are land ready for building. This means that they are fully developed and have the necessary supply and drainage lines for water and sewage, energy, gas, telephone and internet. There are valid building rights that can be used immediately. Means: After obtaining the building permit, you can start directly.
We have also checked the land register for you in order to exclude the possibility of land charges being registered on the property, for example against the tax office or third parties, or a right of first refusal being noted.
Urban development and zoning plan: Precise knowledge protects against disappointment
Consultation of the municipal urban development plan provides information on whether further development is planned/permitted around or adjacent to your property in the future. This is especially important if you have chosen a plot that is close to nature. The development plan, on the other hand, contains concrete regulations for the permitted construction methods on your property, for example with regard to the building height.
Location and size: Don't rush things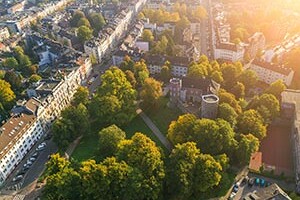 Of course, you have to decide whether the location appeals to you in terms of transport links, shopping facilities, provision of schools, doctors, etc. We can help you with the size based on our experience. In case of doubt, we would also advise you against a purchase if the area is too small for your house and garden design plans.
At your request, we will then add you to our customer file so that we can notify you immediately if we have a more suitable offer. As far as the condition of the soil is concerned, we check all our plots for any residues by means of a check in the contaminated land register of the district government.
Financing: Benefit from the expertise of our financially strong partners
Calculate with a sharp pencil and consider whether you will have sufficient funds left for building a house according to your wishes after purchasing the land. As a long-standing real estate agent for Aachen, we can put you in touch with selected regional and national financial service providers with whom we maintain a trusting partnership. These credit institutions often grant our customers significantly better conditions and framework conditions than other applicants.
Your estate agent for Aachen: Fair, committed and with unconditional reliability
John Doe Real Estate assures you that the prices for the properties we offer are aligned with the current standard land values, are fair and transparent. As a committed real estate agent for the Aachen region, we look forward to you making our liveable city and region the centre of your private and/or professional life.